6-Week Program *Bilingual* 180$
Course Description:
This is the elementary-age session meant for children who aren't learning Levantine Arabic at home. Students in groups of six will virtually meet to learn Arabic vocabulary related to different themes, from simple nouns and verbs up to role play–assisted conversations with each other. 
This course is bilingual. Great for students that don't understand a lot of Arabic. Maria will translate words and sentences to English. Our goal is to have our students feel confident enough to conduct simple conversations in Arabic, and the instructor will offer assistance in English as needed.
Details:
We can't wait to meet you all very soon! Your kit is on the way and it will include most of the materials that we will need for this 6 week program. Please open it gently. We are dedicating 3 sessions for cooking and 3 sessions for projects. Projects will be done in the last 15 minutes of each session in case your child needs assistant. Because of the nature of each project kids will learn colors, counting, and communicate with each other.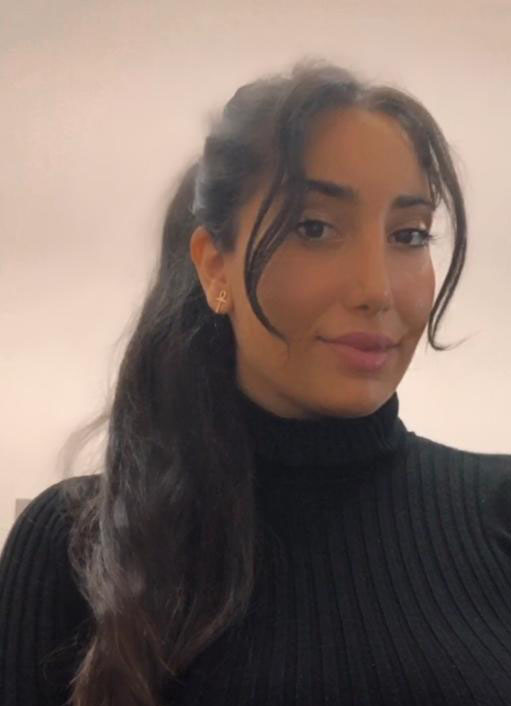 Tania
Mar7aba! You must be here to know more about me. COME TO CLASS AND ASK ME.
Just Kidding. But seriously sign up for this class, you won't regret it. Hello Everyone, my name is Tania Nehme. I was born in New Jersey and raised in Lebanon. After living in both places interchangeably, I recently moved back to the States indefinitely. I have two master degrees, one in International Law and one in Global Affairs. My Ph.D. in Global Affairs is centered around Cyber Studies. I currently work at the Pro Bono and Public Interest Division at Rutgers Law School, and work as a translator/editor at EDCL as well. I started my teaching career at the American University of Beirut in 2019, and have discovered my passion for sharing my knowledge and experience with students. Being able to combine my passion for language and teaching is a blessing, and I look forward to being part of the Nasma team! Yalla!
Price: 

$150

Duration: 

6 sessions

Lectures:
6
Group: 

6 Students

Dates: 

March: 4, 11, 18, 25

April: 1

Time: 
10:45 am to 11:30 am EST