Levantine Arabic Masterclass
Simple and Flexible Pricing
Save 20% by subscribing to our annual packages
FREE 14 Day Trial

Access to full library of videos

Homework & Corrections

No access to Zoom Q&A

25% Off Private Classes, packages, & books not included
FREE 14 Day Trial

Access to full library of videos

Homework & Corrections

Zoom Q&A

25% Off Private Classes, packages, & books
FREE 14 Day Trial

Access to full library of videos

Homework & Corrections

Zoom Q&A

25% Off Private Classes, packages, & books
Basic
FREE 7 Day Trial

Access to full library of videos

Homework & Corrections

Zoom Q & A

25% Off Private Classes, packages, & books
Regular
FREE 7 Day Trial

Access to full library of videos

Homework & Corrections

Zoom Q & A

25% Off Private Classes, packages, & books
Premium
FREE 7 Day Trial

Access to full library of videos

Homework & Corrections

Zoom Q & A

25% Off Private Classes, packages, & books
Classes for Adults and Young Adult (14+)
Ready to Join the 5th spoken language in the world?
Then this Levantine Arabic Masterclass is for you!
Speak like a local in 21 Arab Countries!

Up to 14 days free trial
Get access to the course by starting your free trial. Cancel before the trial period ends with NO charge.

Zoom Meetings
We offer Zoom meetings on demand for Q&A
Access to Videos
Access to more than 170 library of videos. We also offer videos on demand! Want something you don't see. Let us know!

24/7 Support
Can't attend our Zoom Meetings? No problem! Join our private Facebook group and ask us there!

Homework & Correction
The course is based on our Levantine Arabic textbooks! You will find all the exercises with corrections solved & explained.

25% Discount
With our premium membership, you will receive 25% OFF on all our private classes, conversation classes, and books.
Mar7aba, my name is Carol Haidar, the founder of Nasma of New York Culture Center and the host of Levantine Arabic, made easier podcast – Top 100 podcasts on itunes.
I have been teaching Arabic since 2010. I've taught and developed Arabic curriculums at Xavier College, Dataminr, Google, Q-talk, and many more, and published three Levantine textbooks and sold more than 1000 copies!
As my journey continued, I received many requests to develop a Levantine Masterclass based on the curriculum. People fell in love with the curriculum and the structure of my textbooks.
This is when I decided to launch my Levantine Arabic Masterclass. My mission is to help students learn Levantine Arabic, speak and be understood like locals throughout the Arab world
Frequently Asked Questions
What is Levantine Masterclass ?
Our Levantine Masterclass is the best to learn Levantine Arabic. Experience the beauty of the Middle East through language. Broaden your horizons and your professional options by learning the fifth most spoken language in the world. Right now, we are offering a 14-day free trial on our annual membership and 7-day week trial on our monthly memberships. You can sign up now without risk, and you'll be learning Arabic online for free in no time.
Why Learn Levantine Arabic?
The Levantine dialect of Arabic is native to Lebanon, Jordan, Syria, and Palestine. People in parts of Egypt, Turkey, and Israel also speak it, and there is a large diaspora of Levantine Arabic speakers living all around the world.
Thanks to the popularity of the media produced in the countries mentioned above, everyone in the Arabic-speaking world can understand Levantine Arabic. More than 30 million people have Levantine Arabic as their mother tongue, and many millions more learn it throughout their lives. Some other kinds of Arabic, such as Moroccan Arabic and Gulf Arabic, have just as many speakers, but they are not well understood outside of their homelands.
You may have heard of Modern Standard Arabic (MSA). This is the form of Arabic used by newspapers, schoolteachers, academics, and lawyers. If all you want to do is read Arabic books and websites, then MSA would be good to learn. But MSA is seldom used in conversation, and nobody speaks it as their mother tongue. In the Masterclass, we focus on conversational ability, so it is best to learn Levantine Arabic rather than MSA
What Curriculum Will We Use?
Our founder, Carol Haidar, designed our curriculum. Carol has ten years of experience teaching Arabic both online and in schools, and her curriculum is used by the elite Xavier High School in New York.
The curriculum is fun, easy, and approachable. You will get access to more than 170 videos in our library, and we optimized the curriculum for asynchronous, online learning, so you can work at the pace that suits you best.
What Course Materials Will We Need?
Instructional videos are uploaded in our library. These include lessons, discussions of rules, homework, and corrections and solutions for that homework. Additionally, Carol has written an Arabic textbook series, which forms the primary study guides in the Masterclass: Ya Ahla w Sahla!, Shu fi ma fi?, and Nawartona! They are available from this website in physical and electronic formats.
For regular and premium members, there are also Zoom Q&A meeting on demand and ask Carol any questions you might have.
How Difficult Is the Course?
The Masterclass can take complete beginners and lead them to conversational competence. The first videos cover the absolute basics, and later videos will expand on your knowledge step by step. Similarly, the three textbooks will build your conversational competence from the absolute basics. The first teaches you basic grammar rules and simple greetings, the second covers several tenses and many topics of conversation, and the third teaches past tense and a lot of vocabulary. By the end of the third textbook, you'll be able to converse with ease on a wide variety of topics and navigate through any typical social situation.
Who Should Take This Class?
The class is designed for adults and teenagers fourteen and older. You do not need any base knowledge of Arabic to learn and participate: the first lessons cover the basics, and you will grow from there.
This class is perfect for anyone fascinated by Middle Eastern culture, as there is no better way to connect with a culture than by learning the language. Furthermore, think of the personal and professional benefits you will get from learning a new language.
If you're unsure if the Masterclass is right for you, we have other options to help you. We offer private lessons to learn Arabic for kids and adults. Additionally, you and your child might be interested in our Kids' Program. Please visit the relevant pages to learn more.
What If I Don't Know How to Read or Write Arabic?
The primary goal of the Masterclass is to teach conversational Levantine Arabic. To aid those unfamiliar with Arabic script, we've written the class in Latin phonetics. Anyone familiar with English will be able to sound out the words without much difficulty, and the weekly instructional videos will help participants with the finer details of pronunciation and accent. The textbooks are written with both Latin and phonetics and Arabic text, allowing readers to pick up the Arabic alphabet as they learn how to speak Arabic.
Class Structure
You can view the videos at whatever time is most convenient for you.
Each lesson is divided in different sections and each section features:
Video 1: The main instructional video in which I explain that week's lesson.
Video 2: A recap of the most important rules.
Video 3: An explanation of the week's homework tasks.
Video 4: Solutions and corrections for the homework.
Those with regular and premium memberships will have access to Zoom Q&A. You can always email Carol & work out another time for your Q&A. Additionally, you will have access to a private Facebook group, where Carol will respond to any of your questions. And you can always email Carol and get your answers that way. Please note, that our weekly sessions will only take place if you have questions.
Learning Arabic Online for Free
Are you still undecided? Right now, we are offering a free 14-day trial of our Masterclass. For two weeks, you can try everything Nasma has to offer: access to our instructional videos, homework, and corrections, and Zoom meetings.
Still undecided? Check out some of our other offerings to start learning Levantine Arabic for free. Subscribe to our YouTube channel for weekly tips on Levantine Arabic. Or follow our Instagram page for a daily post and you'll soon be learning Arabic one word at a time.

Taimur Abbasi
MassGen/Harvard Medical School
After years of academics, if there is one thing I recognize, it's when I see a great teacher. Carol is just that and much more. She has this unique ability to personalize her otherwise structured curriculum to each student's individual needs. And she puts her heart and soul into it like someone who is genuinely invested in the success of her students. Five stars all day, every day.

Erika Whitmore
Artist
A must have resource for Levantine Arabic!I'm really glad that I decided to join Carol's masterclass. I knew a few of the basics prior, but I lacked structure in the language and confidence. Carol's teaching method makes learning Arabic fun and less intimidating! Now I feel much more confident in speaking Arabic!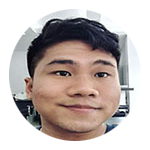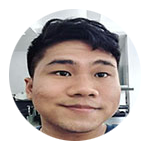 Frances Timog
Entrepreneur
I found a love for Lebanese culture last year after meeting warm and friendly Lebanese people online. Dedicated to knowing more about the world they live in, I started learning Levantine Arabic on my own. I would chat with Lebanese people every day, watch Lebanese movies often, and read learning materials alone. I made decent progress from self-studying but even with great effort, I still could not quite grasp the language how I wanted. I browsed for Levantine classes and found Nasma of NY's Levantine Arabic Masterclass. I tried the program for two weeks and had to subscribe after falling in love with the curriculum-based approach of language learning

Dennis Teehan
MD
As a practicing physician and a graduate of Northeastern University Tufts medical school and the Harvard School Public Health I am no stranger to the class room. NasmaofNy provides an exquisitely well designed and structured curriculum that will undoubtedly lead to results for all those looking to learn or re learn Levantine Lebanese. I strongly recommend this course to all those interested in learning Lebanese Arabic.
All rights reserved © NasamofNY 2019-2021